Review by Larry Crane, for Tape Op the creative music recording magazine
September- October issue 2017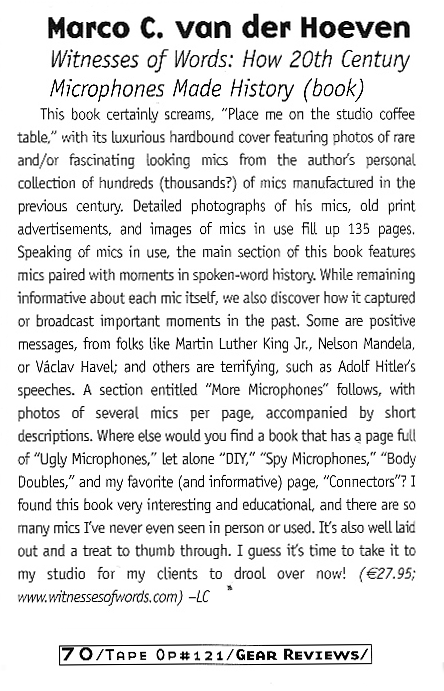 ---
Review by Hugh Robjohns, for Sound On Sound recording technology magazine.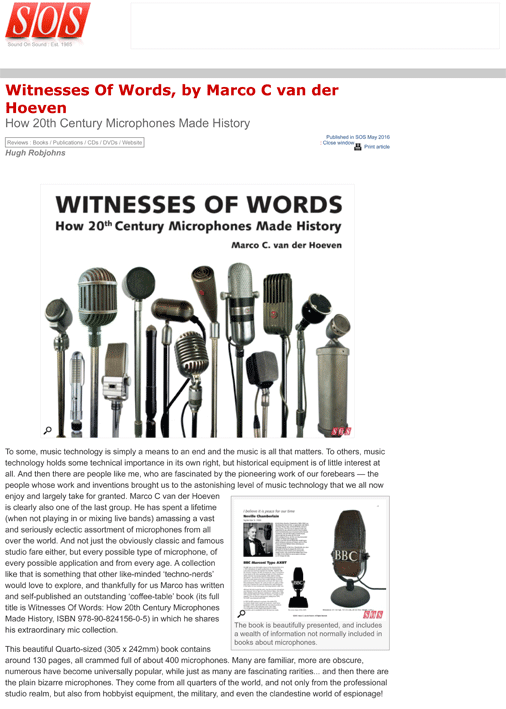 ---
Review by Klaus Blasquiz, for KR-Home Studio, a French Recording Magazine.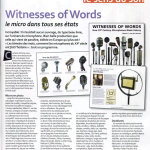 ---
Prof. Stan Coutant (coutant.org): The book is gorgeous!
---
Review on the Xaudia blog: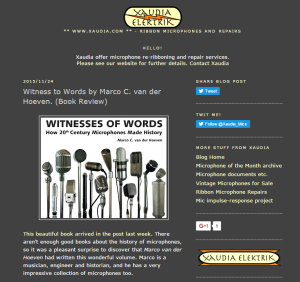 http://xaudiaelektrik.blogspot.co.uk/2015/11/witness-to-words-by-marco-c-van-der.html
---
Stephen Fleay (Voice-Over and ex-BBC and NBC News presenter):  It is so beautifully put together and well illustrated. This book will provide an almost endless trove of valuable information about an essential part of our communications.